AgriFlex Loan
At Bank of Ireland, we recognise the unique opportunity and the important considerations that milk quota abolition presents. We know that many farmers are looking to expand or change their farm businesses, but also are looking for the flexibility needed when faced with the challenges of fluctuating prices, variable weather patterns and increasing costs of doing business.
AgriFlex Farm Development Loan: Borrow to develop your farm, whether it's to introduce technology, upgrade grazing infrastructure or to build new sheds.
AgriFlex Land Purchase Loan: For the purchase of land, typically with a longer repayment schedule designed to suit your cash flow.
AgriFlex Stock Purchase Loan: Get the finance you need to increase your herd.
AgriFlex Farm Machinery Loan: Increase efficiency with new machinery.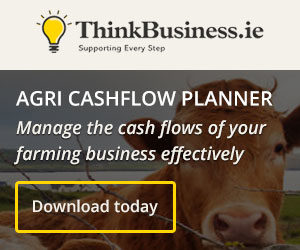 BANK OF IRELAND'S COMMITMENT
Bank of Ireland AgriFund
Between 2014 and 2017, Bank of Ireland will make over €1billion available as part of our AgriFund to support farmers looking to expand their farm business.
Dedicated Agri Managers
In addition, we have a network of Agri managers across the country with hands-on experience in assisting farmers to make the right investment choices. Our Agri specialists provide farmers with all the tips and techniques to access farm finance when they need it.
Full range of financial solutions for farmers
As a full-service agri. bank, Bank of, Bank of Ireland can assist you with a range of other products to support your farm business. These include current accounts, online & mobile banking, savings and deposit accounts, hire purchase & leasing options and Visa Business Cards.