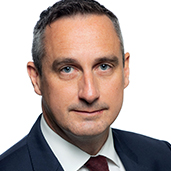 Eoin Lowry – Head of Agri
Eoin's Bio – Read here
Eoin's Bio
Eoin joined Bank of Ireland in 2020 as Head of Agri, to support the Bank's growth strategy in the country's largest indigenous industry.
He draws on his commercial and international experience in the sector to provide insights into global agriculture and how they impact farming, food and agribusiness in Ireland.
He has held a number of senior commercial positions in the agri sector in Ireland and abroad, including Managing Director of a leading fertilizer importer and manufacturer. His knowledge base extends across globally traded agri-commodities and includes driving productivity, managing volatility, adding value and developing business.
He has provided extensive insight and analysis on the sector writing extensively on the subject as former Agribusiness Editor with the Irish Farmers Journal.
He holds a master's degree in Agricultural Science from UCD, an MBA from Smurfit School of Business and is past president of the Agricultural Science Association and the Irish Fertilizer Marketing Association.
Connect on LinkedIn
Email:
eoin.lowry@boi.com
Mobile:
087 2234061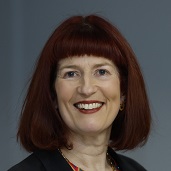 Lucy Ryan – Head of Food and Drink
Lucy's Bio – Read here
Lucy's Bio
Lucy joined Bank of Ireland in January 2023 as Head of the Food & Beverage Sector, to support the Bank's business in this strong, indigenous industry. She brings an in-depth understanding of the Food & Drink sector to the role having worked for 25 years in food and drink operators in Ireland, Italy and UK across a number of companies and product categories. She has held various senior commercial positions, many of them customer-facing, in consumer goods companies including Diageo, C&C Group (Bulmers Ltd), Mark Anthony Brands International, Valeo Foods and BFree Foods. One of her areas of expertise is profitable business growth for food and drink producers in the Irish market and abroad. Lucy holds a French & Italian languages degree from UCC and a Post Graduate qualification from UCD Smurfit Business school.
Connect on LinkedIn
Email:
lucy.ryan@boi.com
Mobile:
087 766 3661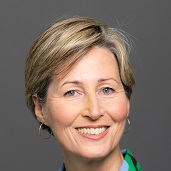 Gráinne Henson – Head of Health
Gráinne's Bio – Read here
Grainne's Bio
Gráinne Henson a Registered General Nurse with a health service specific MBA, and has held a number of senior operational and clinical managerial roles in Ireland and the UK, both in the private and the public sector. In her most recent role as Director of Operations with a leading care provider, she led a major capital change project and change management programme within Ireland's largest nursing home, securing in 2022 a national first HSE Service Level Agreement for a private Dementia Specific Unit. She has also started and managed a successful omnichannel retail business for over a decade. Against a backdrop of industry challenges, she is highly skilled at working with senior management teams, advising on financial management strategies to deliver better outcomes at reduced costs.
Connect on LinkedIn
Email:
grainne.henson@boi.com
Mobile:
087 934 6793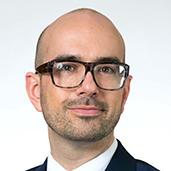 Gerardo Larios Rizo – Head of Hospitality
Gerardo's Bio – Read here
Gerardo's Bio
Gerardo Larios joined Bank of Ireland in November 2012 after more than 15 years working in a number of roles in the hospitality sector.
His wealth of experience includes 7 years with the Rezidor Hospitality Group (Radisson Hotels) where he qualified as group internal auditor and over 4 years with Dalata reviewing the financial performance of a number of hotels around the country.
His experience in Bank of Ireland includes two years as a Sector specialist in Intervention and Restructuring and three years as the Head of Hospitality dealing with new lending to the Hotel and Licensed Trade (Pub) sector.
Qualifications: Qualified Financial Advisor, BA in Hospitality, Diploma in Hospitality and an Associate Degree in Restaurant Management."
Connect on LinkedIn
Email:
gerardo.lariosrizo@boi.com
Mobile:
087 795 1253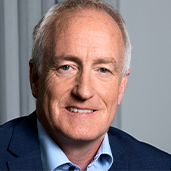 Conor Magee – Head of Manufacturing
Conor's Bio – Read here
Conor's Bio
Conor is an accomplished senior executive and brings with him significant business and manufacturing experience gained both In Ireland and internationally. He has a strong track record of business plan delivery, scaling and turnaround and is an expert practitioner in Lean thinking, supply chain best practice and cost management in the Manufacturing sector.
Since 2009 he has held various senior positions in Cargotec, a global manufacturer of Industrial Equipment for Cargo handling and transport, where he has worked in Ireland, China and Finland.
Prior to Cargotec, Conor worked in the automotive sector with Iralco Automotive and Magna Donnelly in Ireland and Opel AG in Germany.
He holds an MBA from Michael Smurfit School of Business, a Mechanical Engineering Degree from UCD, and a Diploma in Business Coaching from Smurfit Executive Development.
Connect on LinkedIn
Email:
conor.magee@boi.com
Mobile:
087 227 9830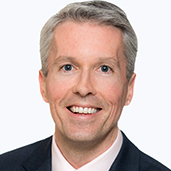 Stephen Healy – Head of Motor
Stephen's Bio – Read here
Stephen's Bio
Stephen joined Bank of Ireland in 2018 and brings over 20 years Motor Sector experience developed in both Retail and National Distributor positions. He comes to us direct from industry having previously been employed as General Manager for a multi-franchised retail motor group for 7 years. He opened a new retail operation in 2011 in a very challenging economic environment and was solely responsible for building both Sales (new and used) and Aftersales (Service and Parts) functions of the business.
He began his career at Motor Distributors Ltd and progressed to managing teams covering Sales & Product Marketing before moving to Volkswagen Group Ireland Ltd. It was here that Stephen managed a strategic Planning team along with heading several projects including the development of a new National Scorecard system for analysing dealer performance and development and roll out of a new dealer IT system bespoke for Ireland.
In addition to a first class honours BA in Business Studies (Hons) from Griffith College Dublin, Stephen holds a Certificate in Transport Engineering from Dublin Institute of Technology.
Connect on LinkedIn
Email:
stephena.healy@boi.com
Mobile:
085 289 8600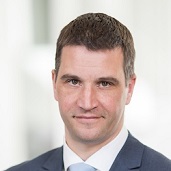 Darrell Reamsbottom – Head of Property
Darrell's Bio – Read here
Darrell's Bio
Darrell joined Business Banking in August 2014 having previously worked in the Specialist Property Group and Global Property Finance in Bank of Ireland Corporate Banking. Prior to joining the Bank, he held roles in Davy, where he was the Head of Debt Management & Lending, and EBS Commercial where he was a Business Development Manager.
Darrell holds a BSc in management from Trinity College Dublin, a Postgraduate Diploma in Information technology from DCU and is also a Chartered Certified Accountant (FCCA).
Connect on LinkedIn
Email:
darrell.reamsbottom@boi.com
Mobile:
087 795 5240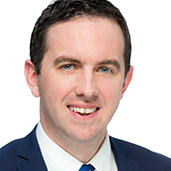 Owen Clifford – Head of Retail Convenience
Owen's Bio – Read here
Owen's Bio
Owen Clifford is Head of Retail Convenience within Bank of Ireland since 2015. Owen is responsible for the continuing development of the Bank's growth strategy in this key area and has actively supported leading retailers and stakeholders in the sector to grow and develop their business in a sustainable manner.
Owen has brought extensive industry knowledge and experience to this role, having worked in the retail sector with Musgrave Retail Partners Ireland where his role involved supporting independent retailers to maximise their profitability and to develop long-term, sustainable business models. During this time Owen built up a significant knowledge base, and a network of connections with expertise, in the areas of Finance, Operations and Legal/Regulatory requirements specific to the Retail Convenience sector.
Owen holds a first class honours degree in Law and Accounting from the University of Limerick and is a Fellow of the Institute of Chartered Accountants Ireland and an Associate of the Irish Taxation Institute. He previously held roles with PricewaterhouseCoopers and Deloitte.
Connect on LinkedIn
Email:
owen.clifford@boi.com
Mobile:
087 907 9002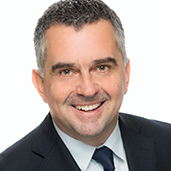 Paul Swift – Head of Technology
Paul's Bio – Read here
Paul's Bio
Paul has over 20 years' experience in delivering transformational and innovative business opportunities. He has worked with leading technology-driven companies and institutions including TSSG (Waterford Institute of Technology) and the Adapt Centre (formerly CNGL), Trinity College Dublin, where he led technology commercialisation activities across both the indigenous and multi-national technology sectors. He has also worked closely with spin-outs and mentored new and established technology companies.
Paul managed the Consumer Technology portfolio for IDA Ireland (based in Boston), across New England and Eastern Canada territory; working with some of the world's biggest technology brands. Paul also completed a posting in the Middle East, based in Bahrain, assessing multi-million euro investment projects in the region. More recently he led business development for Eishtec across the North American market. A native of Waterford, Paul holds a Masters of Business (Hons) Internationalization from Waterford Institute of Technology.
Connect on LinkedIn
Email:
paul.swift@boi.com
Mobile:
087 251 6681