When it comes to talking to us about your lending needs, our business advisers want to help make it as straightforward as possible. If you're thinking of applying for a loan, here are our top tips on the type of information you will need:
Your experience – make sure you highlight your own track record in business, your management ability and your experience.
Relationship – building a relationship with your bank is vital, as we will first look to you as the business owner and your track record in dealing with previous bank borrowings.
Detailed business plan – having a detailed business plan will help us to gain an understanding of your business, your product or service and your market.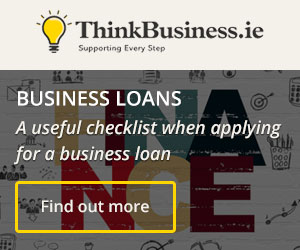 Up-to-date financials and management accounts – seeing how your company has performed in the past will help us to support you in the future.
Market understanding – your understanding of the market is crucial and you should identify anything that might have either a positive or negative impact on your business.
Lending needs1 – you should be clear on how much you wish to borrow, and what the new funds will be used for.
Repayment capacity – you must be able to show that the business has the means to repay the finance facility.
Security – you should be aware that security may be requested to support your borrowing requirements.
For more information on obtaining credit – see Department of Jobs Enterprise and Innovation or log onto ThinkBusiness.ie.
Warning: If you do not meet the repayments on your credit facility agreement, your account will go into arrears. This may affect your credit rating, which may limit your ability to access credit in the future. Bank of Ireland is regulated by the Central Bank of Ireland.