How Does It Work
Invoice finance provides you with a pre-agreed percentage (up to 85%) of 'approved' debts. Approved debts are trade debts for goods/services delivered or completed in full, supported by a robust and undisputable paper trail. These are usually for invoices outstanding up to 90 days.
Steps of Invoice Finance: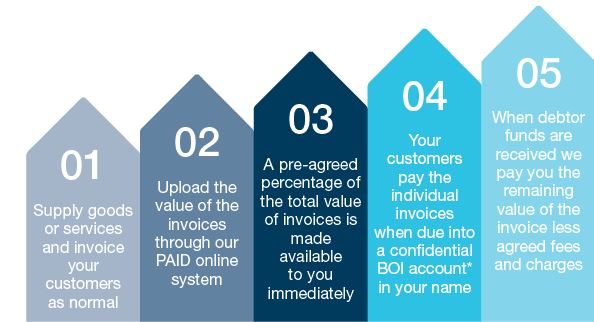 Customer scenario:
Debtors: € 1,000,000 †Less disapproved Debtors: € 100,000 Approved debts: € 900,000 85% of approved debts (availability): € 765,000.
†Disapproved debts can include aged debts beyond a specified time limit, inter-company debts, disputed debts, contra balances where you are selling to your suppliers and cash sales.