Agri Development Managers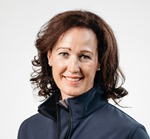 Susan Maher – Agricultural Development Manager Leinster – (Kilkenny, Carlow, Wexford, Wicklow, Laois, Offaly)
Connect on LinkedIn Email: susan.maher@boi.com
Mobile: 087 121 6469
Susan is from a strong farming family and qualified with an Agricultural Science degree from UCD in 1999. She has over 20 years banking experience both as an Agri. underwriter and as an Agri. Business Development manager. Susan joined Bank of Ireland in 2013 as an Agri Development Manager with responsibility for supporting farmers and the agricultural sector in Leinster. Susan is a Qualified Financial Adviser (QFA).
"I understand the opportunities and challenges facing our agri sector and use my experience and knowledge to ensure that our farmers and agri businesses have the right financial supports to sustain their families and farm businesses now and into the future"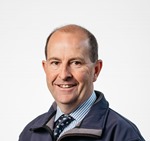 Pat Byrnes – Agricultural Development Manager Munster – (Limerick, Kerry, Clare, North Tipperary and North Cork)
Connect on LinkedIn Email: pat.byrnes@boi.com
Mobile: 087 213 7881
Pat Byrnes joined the Bank in 2013 as Agri. Development Manager in North and West Munster. Pat previously worked with Macra na Feirme and also had 24 year's banking experience prior to joining Bank of Ireland. Pat has held a number of managerial roles including Senior Agri. Manager and Branch Manager. He holds an Honours Degree in Agricultural Economics from UCD, a Certified Diploma in Accounting and Finance from University of Limerick, and Accredited Product Adviser (APA) from the Institute of Bankers.
"I have many years of very positive experiences dealing with farmers. Our objective in Bank of Ireland is to support our farmer customers and allow them grow their businesses in a sustainable manner into the future."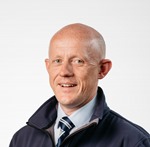 John Fitzgerald – Agricultural Development Manager Munster (Cork, Tipperary, Waterford)
Connect on LinkedIn Email: john.fitzgerald2@boi.com
Mobile: 087 769 6510
With over 20 years working in the Agri Industry, John has extensive experience of doing business with farmers & other Agri sector stakeholders. John has worked in a variety of positions with the Irish Farmers Association and within the Financial Services sector. He joined Bank of Ireland as an Agricultural Development Manager in 2013 and held the position of Acting Head of Agriculture from 2016 to 2017. John holds a Bachelor of Science in Agricultural Science from UCD & Qualified Financial Adviser (QFA) from the Institute of Bankers.
"At Bank of Ireland we want to help the Agricultural sector to grow and reach its full potential. My role requires a detailed understanding of the opportunities & challenges in this sector and to use this knowledge to put sustainable funding solutions in place for our farmer customers."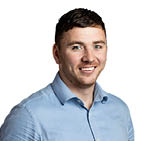 Mark Glennon – Agri Development Manager Midlands, West and North West
Connect on LinkedIn Email: mark.glennon@boi.com
Mobile: 087 642 9840
Mark a Westmeath native joined Bank of Ireland in June 2022 as Agri Development Manager to support the Banks growth strategy across Midlands, East and North West in the country's largest indigenous industry. He holds a Bachelor's Degree in Animal and Crop Production from University College Dublin and a Professional Diploma in Financial Advice from Institute of Bankers. Mark is a Qualified Financial Adviser (QFA). Mark has led credit assessments to a variety of the primary agriculture sectors.
"I am optimistic about future opportunities for Irish Agriculture as we move into a transitional era of potential food shortages with increasing environmental and political pressures. I am passionate in supporting Irish farmers fulfil their future business ambitions as the sector innovates and develops"
Level of security required and rate applicable, will be determined by the amount, purpose & term of facility, in conjunction with the nature and value of the security being offered. Lending criteria, terms and conditions apply. Over 18's only. Maximum credit of €120,000 available for online applications and over the phone. For amounts greater than €120,000, contact your Relationship Manager or local branch.
Warning: If you do not meet the repayments on your credit facility agreement, your account will go into arrears, this may affect your credit rating which may limit your ability to access credit in the future
Bank of Ireland is regulated by the Central Bank of Ireland.