The property sector is an important part of the Irish economy. It is, and always has been, a core business of Bank of Ireland. We are committed to the sector and are the leading domestic financier of the Irish Property market.
Bank of Ireland is actively supporting a wide range of property related loans for both investment and for housing and commercial development. We have a highly experienced and specialist in-house property team, who work closely with our local relationship managers across the country to support our customers with their investment propositions. Our aim is to provide expertise and support, and to make the financing process a smooth and highly professional experience.
Why choose Bank of Ireland for investment property loans?
We have a team of professional property experts across the country to support you.
We are committed to growing our business and are keen to support both existing and new customers.
Bank of Ireland has a highly competitive offering to support your property requirements.
Why choose Bank of Ireland for residential and commercial property development loans?
Bank of Ireland have €1bn of funding available to support housing and commercial development
Bank of Ireland have residential development lending managers who are highly experienced in their field to support new residential development lending across the country.
We are actively seeking new business and we are currently supporting an increasing number of new developer clients.
Bank of Ireland can further assist developers by providing "On site" support with our dedicated mobile mortgage managers available to support potential purchasers with mortgage approval.
We will fund sites with planning permission that are "Ready to go", for experienced developers, and where there is a proven demand for housing.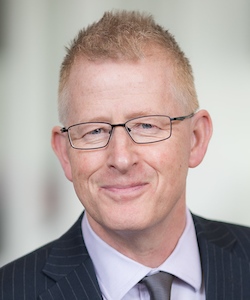 David Maguire – Head of Construction and Development Finance
Connect on LinkedIn Email: david.maguire@boi.com
Mobile: 086 2344 005
David currently supports our nationwide network of Development Finance relationship managers / champions in relation to all development finance opportunities requiring up to €5m debt. David co-ordinates referrals to Corporate Banking for opportunities in excess of €5m.
His principal role is to assist structuring, risk assessment, modelling and oversight of projects from inception to close. Current oversight across 90+ projects and significantly increasing pipeline of opportunities.
David previously held the positions of Head of Lending – Private Banking, and Associate Director – Corporate Banking (Global Property Finance). Prior to joining Bank of Ireland Group in 2004, David was Group Financial Controller for Hardwicke Group, Ireland's longest standing and market leading property developer.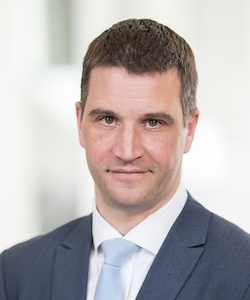 Darrell Reamsbottom – Head of Property
Darrell's Bio – Read here
Connect on LinkedIn
Email:
darrell.reamsbottom@boi.com
Mobile:
087 795 5240