What we offer
The Food & Drink Sector is a strategically important industry for the Irish economy. It generates significant export value (€13Bn. in 2019) and is particularly important in helping to achieve a balanced split of regional development. It also has a significant multiplier affect with over 71% of materials sourced domestically. As part of the overall Agrifood Sector it employs almost 8% of the working population.
Exports have been increasing (+67% since 2010) and domestic demand remains robust. In Irish-owned food production companies, exports increased to 56% of average turnover in 2017. The number of Food Production enterprises increased by 45% to 1,715 between 2008 and 2016.
In broad terms, for an export focused sector, the outlook is positive as world's population increases and additional free trade agreements (such as the 2019 Japan EU agreement) become more established. Over the last two years, uncertainty over Brexit has been a key concern amongst most Food & Drink enterprises; however for 2020 at least, customs arrangements are likely to be unchanged, as the threat of a disorderly Brexit recedes.
The Food & Drink Sector is diverse – straddling sub-sectors from Dairy to Alcoholic Beverages.
In recent years, on the back of increased levels of R&D, there has been a focus on increasing the level of added value in the products, away from such basic export as live cattle through to higher segments such as ingredients or branded whiskeys.
What we can offer you?
Bank of Ireland is committed to being a key partner for the strategically important Food & Drink Industry in Ireland. This is amply demonstrated by our ongoing support of the Blas Na hEireann food quality awards as well as our deep sectoral knowledge . It allows us to understand the nuances of this diverse sector and the need for companies to have a long term stable finance partner that can offer timely advice, dedicated relationship managers and an understanding of the cyclical nature of the various sub sectors.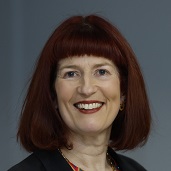 Lucy Ryan – Head of Food and Drink
Lucy's Bio – Read here
Connect on LinkedIn
Email:
lucy.ryan@boi.com
Mobile:
087 766 3661